Alfred de Grazia dies
Alfred de Grazia dies (Dec. 29, 1919 - July 13, 2014)
Pity the Mourners

Pity the mourners, not the dead.
Mourning is worse than dying.
Calculating the sadness and tears,
the forlorn reaching for the dead,
I hardly dare to die. It would be
an imposition upon friend and family.

But they ought esteem more the
trouble I take to outlive them,
to keep them happy and chattering
about my faults:
"What silly thing will he do next?"
(Short of dying, of course,
than which nothing is worse
save the mourning that follows.)
Alfred de Grazia
From: Twentieth-Century Firesale
Paragraphe 1
Nunc sapien mauris, imperdiet ac pellentesque quis, facilisis non sapien. Maecenas congue vehicula mi, id luctus mi scelerisque nec. Cras viverra libero ut velit ullamcorper volutpat. Maecenas ut dolor eget ante interdum auctor quis sed nunc. Proin faucibus, mauris vitae molestie sodales, erat nisi rhoncus justo, in placerat turpis elit sed eros. Mauris molestie, justo et feugiat rutrum, arcu metus dapibus quam, sollicitudin tempus tortor dolor et nibh.
Alfred de Grazia awarded the Legion of Honor
On December 29, 2013, Alfred de Grazia celebrated his 94th birthday with a gathering of mistletoe and a walk along the river Huisne. Two days later, on December 31, 2013, by Presidential Decree, he was named a Chevalier (Knight) of the Legion of Honor, France's highest order of distinction.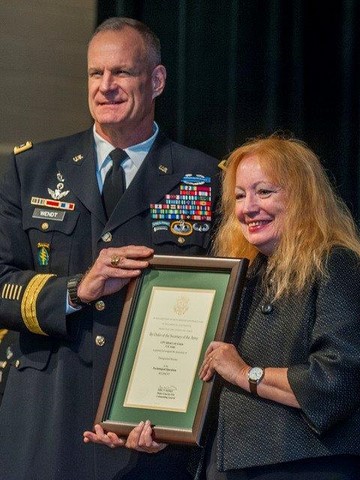 Alfred de Grazia was made posthumously a Distinguished Member of the Regiment (DMOR) of Psychological Operations, Special Operations Command, in Fort Bragg, NC, on Oct. 31, 2014.
Anne-Marie accepted the honor in his stead from the hands of the Commanding General Eric P. Wendt.
Alfred de Grazia's career in Intelligence